NOVEC 1230 Suppression System:


The new world standard for sustainable clean agent fire Protection.
3M™ Novec™ 1230 Fire Protection Fluid is the next-generation of clean agents designed to balance industry concerns for performance, human safety and the environment, which makes Novec 1230 fluid the first option to non-sustainable technologies:
Zero ozone depletion potential
5-day atmospheric lifetime
A global warming potential of 1
Large margin of safety in occupied areas.
Shipped as Liquid.
Refilling cylinders via portable refilling stations.
Typical Applications: Data Processing Centers, Telecommunications, Commercial and Military Aviation, Oil & Gas Facilities, Museums, Libraries, Archives, Storage Areas, etc.
FM-200 Suppression System
Chemically known as heptafluoropropane(HFC-227),it is an alternative fire suppression system agent manufactured in the United States.
Safe for use when people are present without any fear of health problems.
Its ODP is zero.
System Components: Storage Cylinders, Detectors, Control Panel, Piping and Nozzles, Abort Switch and Manual Release.
Mostly used in Data Processing Centers, Telephone Switches , Process Control Rooms, Art and Historical Collections, Facilities where water damage from sprinklers must be avoided at all costs.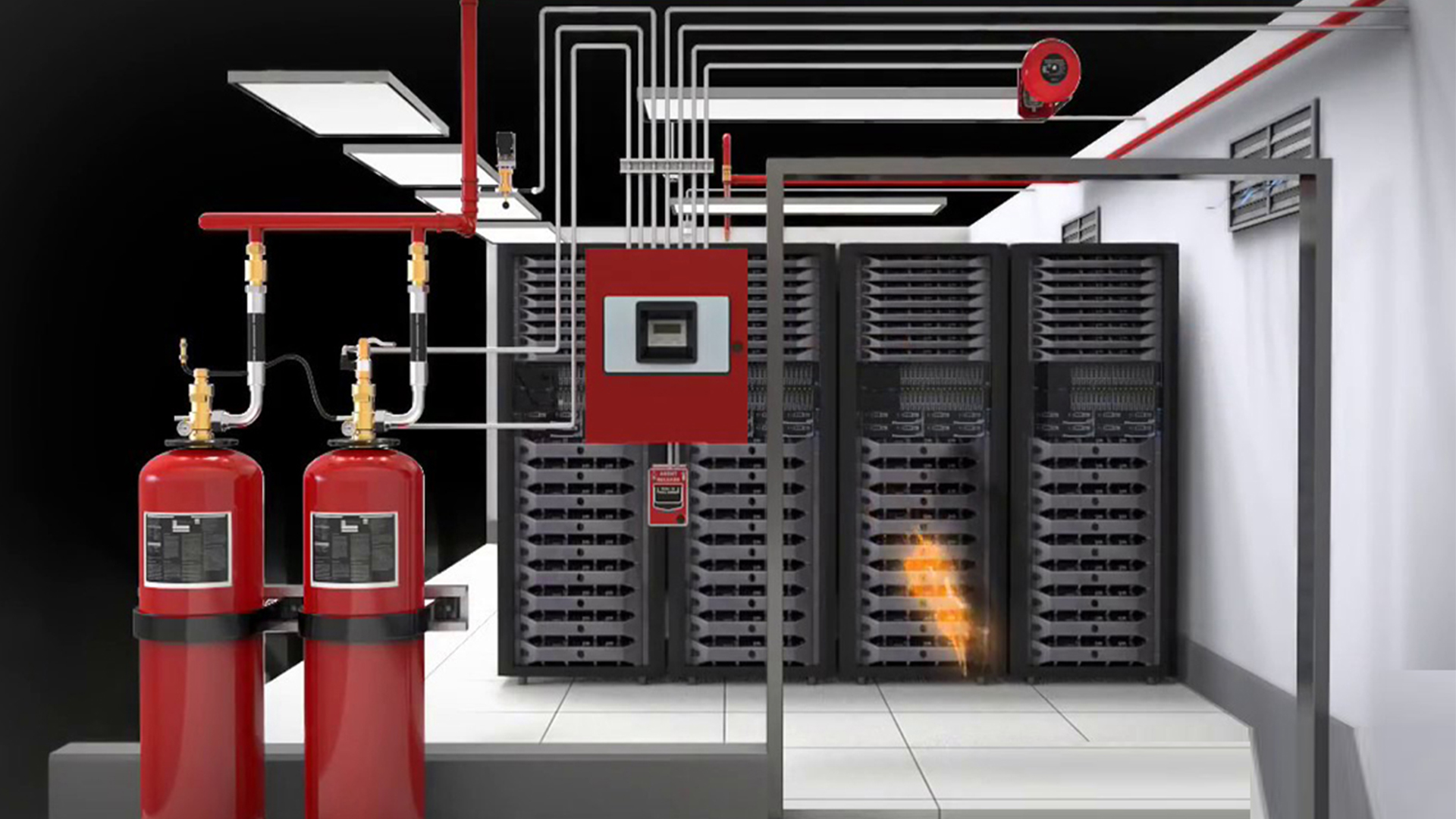 SAPPHIRE Gas Suppression System
The HYGOOD SAPPHIRE Fire
Suppression System delivering 3M™
Novec™ 1230 Fire Protection Fluid is
an environmentally friendly clean
agent system, and the solution of
choice for protecting people and
high value assets