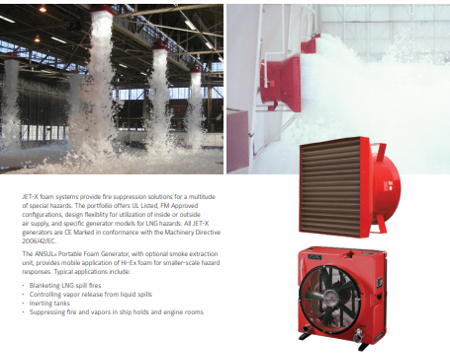 May 18, 2022 - BY Admin
Foam System
Foam System
When a detector is operated by fire, the sprinkler system valve (1) is released by a loss of pressure in the priming chamber


This piping is also tied into the priming chamber of the Halar coated concentrate control valve (2) allowing that valve to open at approximately the same time, thus opening the foam concentrate line to the sprinkler system


Simultaneously, the outer shell of the bladder tank (3) is pressurized by the system water which squeezes foam concentrate out to the proportioner (4).


As water flows through the venturi area of the proportioner a metered pressure drop draws the foam concentrate into the system water creating a foam solution mixed to the appropriate ratios.


This solution then flows through the sprinkler piping and out of any open sprinklers or nozzles.